Issue 7 Contributors
<! --col-lg-6 col-md-6 col-sm-6 -->
<! --row -->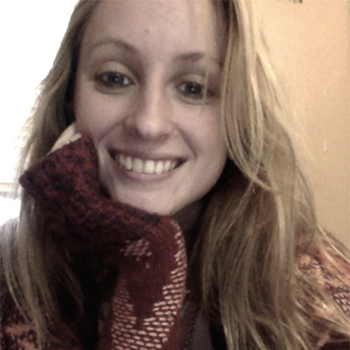 Ruth Baumann is the author of three chapbooks: I'll Love You Forever & Other Temporary Valentines (Salt Hill, 2015), wildcold (Slash Pines Press, 2016) & Retribution Binary (Black Lawrence Press, forthcoming 2017). Her poems have been published in Colorado Review, Sonora Review, Sycamore Review, The Journal, Third Coast & others. She received an AWP Intro Journals Project Award in 2014. She holds an MFA from the University of Memphis & is pursuing her PhD at Florida State University.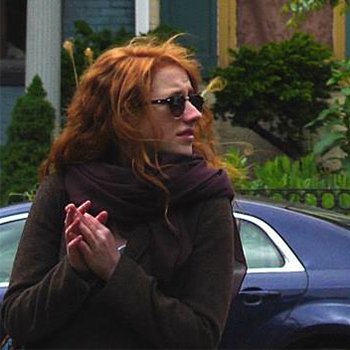 Kristen Bulger is a poet living in Maine and an MFA student at the University of New Hampshire. She currently serves as the poetry editor for the online literary journal Barnstorm.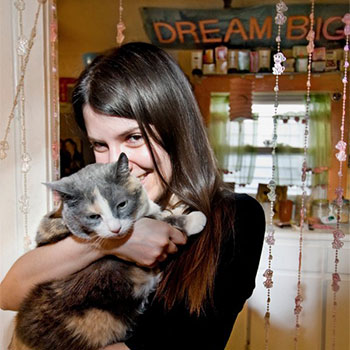 Amy Casey has exhibited her work regionally and nationally with solo shows in Cleveland, Chicago, New York City, San Francisco, Provincetown, and Los Angeles. Ms Casey has been awarded two Ohio Arts Council Individual Excellence Awards, the Cleveland Arts Prize as an emerging artist, and a grant through CPAC's Creative Workforce Fellowship program. Ms Casey is one of the resident artists at Zygote Press in Cleveland and is represented by Zg Gallery in Chicago and by Michael Foley in New York City. Currently residing in a little crooked blue house in Cleveland, Ms Casey spends most of her time painting, printmaking, and squeezing cats.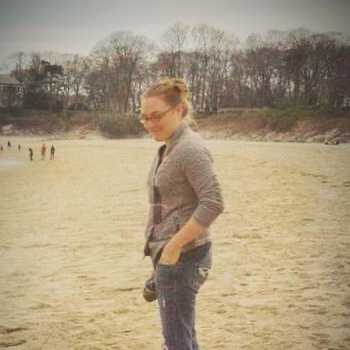 Hannah Larrabee is the author of Virgo (Finishing Line Press, 2009), and Sufjan (forthcoming from Finishing Line Press). She's had poems appear in Entropy, Rock & Sling, Printer's Devil Review, Best Indie Lit in New England, and others. Hannah teaches writing at Northern Essex Community College and works for a software technology company in Boston. She has a Master of Fine Arts degree in Creative Writing from The University of New Hampshire. She'll occasionally write a TinyLetter, but you can also find her @HanonymusBosch.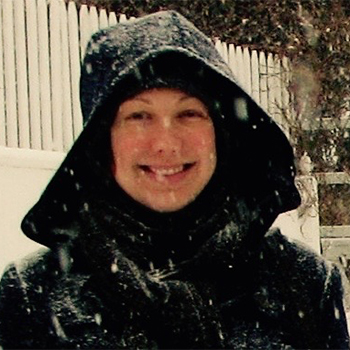 Megan Leonard's poetry has appeared in Tupelo Quarterly, Poems by Sunday, and the Bellevue Literary Review. Her chapbook is forthcoming from Platypus Press. Meg lives and works on the New Hampshire seacoast.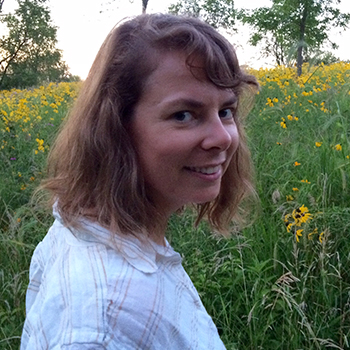 Kathleen Maris is a poet and photographer living in Iowa. Her poetry has appeared in Painted Bride Quarterly, The Atlas Review, Poems By Sunday, and elsewhere. In early 2016, Kathleen was the writer-in-residence at Crosshatch Center for Art and Ecology in northern Michigan. She earned her MFA in Poetry from the University of New Hampshire and is now the Fall Residency coordinator for the University of Iowa's International Writing Program.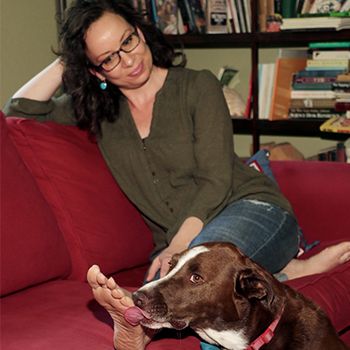 Winner of two Nebraska Book Awards and an Academy of American Poets Prize, Sarah McKinstry-Brown studied poetry at the University of New Mexico, the University of Sheffield, and the University of Nebraska. She's been published everywhere from West Virginia's standardized tests to literary journals such as RATTLE, Green Mountains Review, and The South Dakota Review. A Teaching Artist for the Lied Center for Performing Arts, McKinstry-Brown is the founder, curator, and host of the literary reading series, feedback at KANEKO.To learn more, go to: hellosmb.com.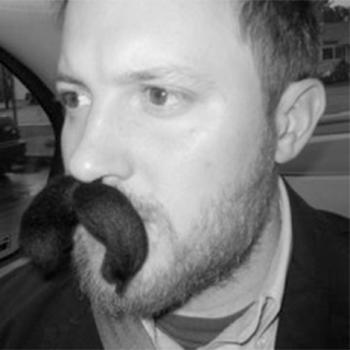 Zachary Schomburg is the author of a forthcoming novel, Mammother (Featherproof 2017), and four books of poetry including, most recently, The Book of Joshua (Black Ocean 2014). He co-edits Octopus Books, and draws portraits for hire too. He lives in Portland, Ore.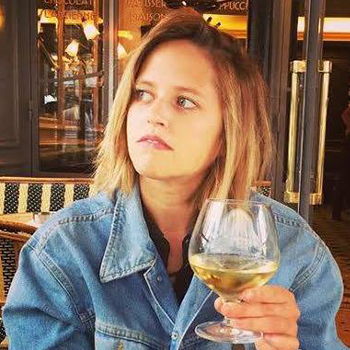 Cameron Quincy Todd lives in New Orleans. She is working on a novel about loss, genetics, and bodies of water.
<! --#issue -->
<! --.row -->